On Valentine's Day evening, smiles lit up the car's dark interior and the excitement grew as the group drove into the parking lot at the Lodge at Sonoma Renaissance Resort & Spa. The pace was hurried as each person shared which Sonoma Valley wineries and food purveyors were at the top of their lists to sample first. Eyes widened upon entering the room as the variety of Sonoma's finest eagerly served guests.
First stop, the Bubble Room; where Sonoma Valley sparkling wines were served with each guest's personal choices from the Pomme Frites Bar. The chef suggested pomme frites covered with chocolate sauce and bacon for one guest, and pickled jalepenos with melted cheese for another. No matter which tasty ingredients were combined. it was a delicious start to the evening. Some members of the group headed to old favorites and familiar names for their first tastes of Sonoma sparkling wines. With 10 wineries to choose from, the types of sparkling wines to try were plentiful and included proseco from Jacuzzi Family Vineyards, sparkling Pinot Noir from Schug Carneros Estate Winery, Brut and Blanc de Noirs from Gloria Ferrer Caves & Vineyards, and more.
It would have been impossible to not stop for a sample from Three Twins Ice Cream on the way out of the Bubble Room. Guests delightfully licked their spoonfuls of Sea Salted Caramel, and Milk Coffee.
Next stop was into a side room where more Sonoma wines and cuisine were ready for the tasting. Over 60 Sonoma Valley wineries were participating in the event making the dump buckets an absolute necessity. Bartholomew Park Winery offered sips of their incredibly balanced Sauvignon Blanc, buttery Chardonnay, and Zinfandel. Guests nibbled on homemade fried chicken drumsticks and macaroni and cheese from Drums & Crumbs, and sausage served with mashed potatoes and pickled beets from Hopmonk Tavern.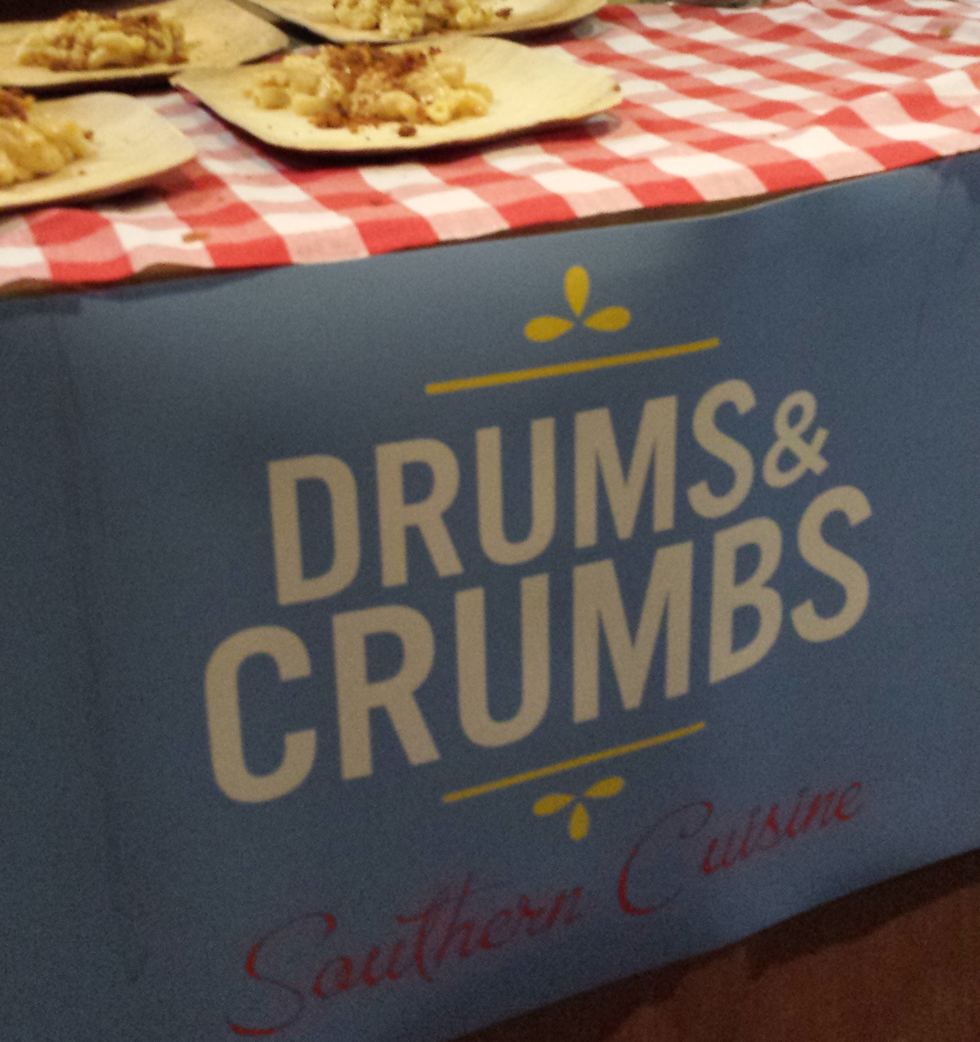 For the grand finale, the group entered the main room where rows of tasting opportunities waited. Immediately to the right was Sonoma's Krave Jerky. The group sampled the sumptuous bits of eight flavors and was pleasantly surprised to learn that Krave Jerky does not contain gluten, msg, or nitrates. The group divided, programs in hand, searching out what to taste next. Upon coming together again everyone shared their experiences including a bold Syrah from Deerfield Ranch Winery, a deliciously complex Cabernet Sauvignon from Enkidu Wines, a lush Viognier from Two Amigos Wines, Ty Caton Vineyards' outstanding award-winning red wine Tytanium, and many more.
The VinOlivo Grand Tasting surpassed expectations providing guests with some of the best Sonoma Valley wines and cuisine to be enjoyed in this special section of Northern California Wine Country. This annual celebration is not to be missed!
"Like" us on Facebook or subscribe to our blog for more news and events in Sonoma and Napa Valley.