Pure Luxury can take the hassle out of landing and navigating in San Francisco. We can provide you and your group a safe and reliable way to travel from SFO to wine country, around the city, or wherever your destination may be. After leaving baggage claim, you'll be greeted by one of our friendly chauffeurs. The chauffeur will have arrived before you've landed, and no matter how late or early the flight arrives, we'll be there.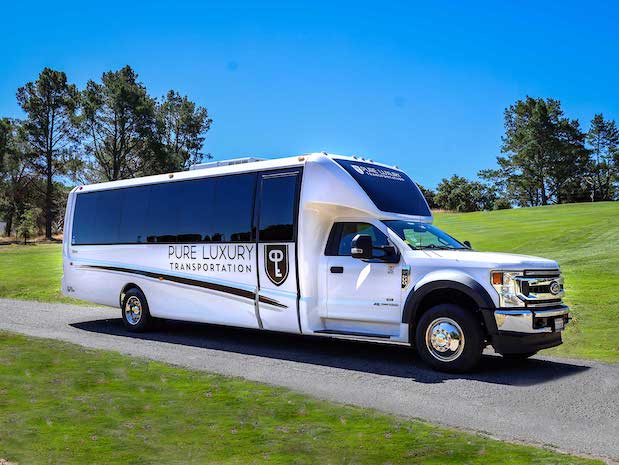 San Francisco Shuttle Bus
After we've picked you up, we can take you anywhere you need to go. You can look at one of our Napa Wine Tours, or a variety of other destinations around the San Francisco area. Enjoy the comfort and luxury of a private shuttle. Your chauffeur is a local expert and can help introduce you to the area or give you ideas you haven't thought of before.
Pure Luxury Transportation