Some people are skeptical when they hear that there is always something happening in Sonoma and Napa Valley Wine Country. Those people just need to visit more often! Here are a few ideas for visitors and locals to explore during the month of April
NAPA VALLEY
With over 75 events to choose from taking place throughout the month, you're sure to find something that encourages you to join in the celebration of all forms of art. Take a self-guided stained glass tour at Beringer Vineyards and sample some of their wonderful wines. Visit the lobby of Calistoga Hot Springs and see how it has been transformed into a gallery of photography pieces created by the Calistoga Camera Club. Make a reservation to taste and paint at Flora Springs Winery as part of their Paint Your Palette. Catch one of the live performances at Lincoln Theater. Or take part in the fourth annual Art, Sip, and Stroll in Yountville.
Vineyard to Vintner Hosted by Stags Leap District Winegrowers
This annual weekend event kicks off on Friday, April 29th, with a variety of dinners to choose from, all featuring wine pairings, and all with Cabernet-inspired menus. Venues include Chimney Rock, Odette Estate Winery, Pine Ridge Vineyards, and Shafer Vineyards. Spend Saturday visiting participating wineries for special barrel tastings, tours of caves and wine cellars, and wine and food pairings. Silverado Vineyards hosts brunch on Sunday, featuring perfectly chilled white wines and a menu prepared by Michelin-starred Meadowood Restaurant. Sunday also includes tastes of Appellation Collection Cabernet Sauvignons and the opportunity to meet vintners.
Fifteen wineries in the Carneros Appellation, beautifully situated between Sonoma and Napa Valley, will welcome ticket holders on April 16th and 17th. Each winery will host something different. Visitors will experience live entertainment, wine and food pairings, barrel tastings, vineyard tours, and a chance to chat with winemakers. Participating wineries include Cline Cellars, Robledo Family Winery, Ty Caton Vineyards, and more.
SONOMA COUNTY
Bubbles & Bloom Festival at Gloria Ferrer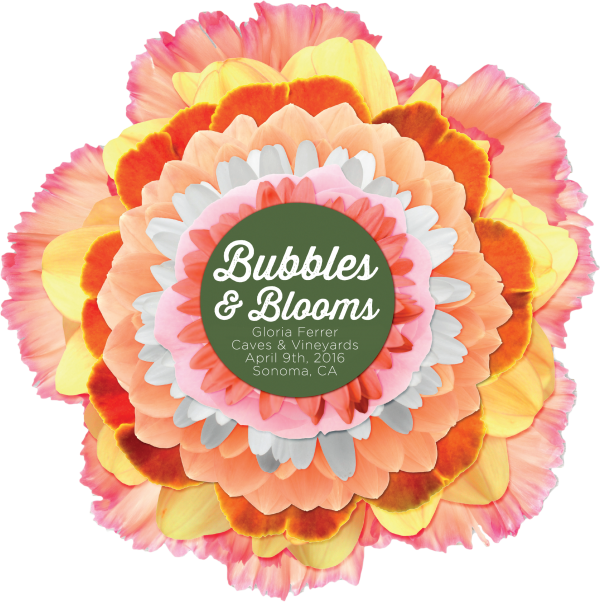 Start the month by spending a day surrounded by sparkling wines and flowers! Gloria Ferrer Caves and Vineyards presents this inaugural event on April 9th. Along with award-winning wines and delicious bites, guests will be able to enjoy a variety of presentations. Learn about flower arranging from two professionals – Kiana Underwood owner of Tulipina, and Flower Magazine's Editor-in-Chief Margot Shaw. Watch and learn at demonstrations showing seed planting techniques, the secrets of container gardening, and so much more.
If you like craft beer, this event on April 9th is not to be missed. Not only will you sample a variety of craft brews, you'll also be contributing to a great cause. All proceeds help children in Sonoma County. Choose a VIP ticket which includes the Craft Cup, the 'Wich Hunt, and the Main Event. Or, opt for a ticket for just the Main Event. At the Craft Cup, ticket holders will taste all of the entries from micro breweries across the country in this judged competition. Sample entries during the 'Wich Hunt where local chefs compete for the title of best sandwich. At the Main Event, guests will sample beers, partake in brewing demonstrations, and listen to live music.
A Taste of Spring Dinner at Jordan Vineyard & Winery
Another special event to consider for April 9th, is this incredible, seven course adventure at family-owned Jordan Winery. The evening begins with a champagne reception in the beautiful Winery Chateau. Each course is paired with different vintages of noble Jordan Russian River Valley Chardonnay, and Alexander Valley Cabernet Sauvignon.
No matter which fantastic event you choose, make sure to contact Pure Luxury for your private, chauffeured transportation during your visit to Northern California Wine Country.
"Like" us on Facebook, follow us on Twitter to stay updated on special events in Sonoma and Napa Valley.