Tickets for 9th Annual Celebration of Pigs & Pinot 2014 on March 21 & 22 went on sale last week. Each year this incredible event at Hotel Healdsburg sells out! If you're not familiar with the event, you might be wondering what makes this Wine Country event so incredible. The answer is that this unique celebration hosted by Chef Charlie Palmer brings together celebrity chefs and Master Sommeliers for superb pork and Pinot pairings. The celebration donates all net proceeds to Sonoma County scholarships and charities, and to Share Our Strength – an organziation working to end hunger for children in the United States.
EVENTS OPEN TO EVERYONE
Friday, March 21st
Taste of Pigs & Pinot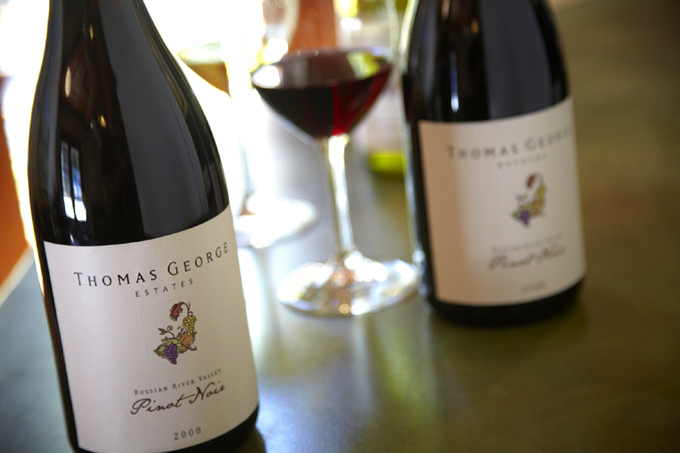 The celebration begins Friday evening with Taste of Pigs & Pinot. Guests choose from 60 stellar Sonoma County and international Pinot Noirs competing for the win of the Pinot Cup. Tastings are paired with specially made pork creations prepared by Chef Palmer, his guest celebrity chefs, and by the chefs from local Healdsburg restaurants.
Saturday, March 22nd
Tournament of the Pig with Charlie Palmer and Guest Chefs
Guest chefs are divided into two teams. Each team is challenged to create a pork dish which guests will sample and a panel of judges will evaluate to determine a winner. The Tournament will be hosted by Chef Palmer and actor/comedian Mario Cantone.
Ultimate Pinot Smackdown
This is the ultimate adventure in audience participation! Four Master Sommeliers present four of their favorite Pinots in a lively debate. The audience tastes all 16 pinots and determines a winner.
EXCLUSIVE SATURDAY EVENTS FOR HOTEL HEALDSBURG, h2, AND PIGS & PINOT LODGING PACKAGES GUESTS
Spoonbar's Swine & Wine Dinner
Enjoy a four-course dinner with a Spanish theme prepared by Chef Louis Maldonado and Chef Carrie Mashaney. Dinner includes Sonoma County Pinot Noir wine pairings from Flanagan Wines and Banshee Wines.
Savor a five-course dinner prepared by Chef Palmer and four guest chefs – Chef Frank Crispo, Chef Amanda Freitag, Chef Philippe Rispoli, and Chef Bryan Voltaggio – at Chef Palmer's Dry Creek Kitchen located at Hotel Healdsburg. Each course includes two perfectly paired Pinots.
Hotel Healdsburg and h2 Pigs & Pinot Lodging Packages
Hotel Healdsburg and h2 offer four packages for guests to choose from. Packages include tickets to exclusive events, VIP check in to events, after-parties, lodging in a variety of suites and guest rooms, and more.
Pure Luxury is a proud sponsor of Pigs & Pinot. Contact us soon for your private chauffeured transportation. If traveling from out of the area to take part in this unforgettable event, Pure Luxury can assist with airport transportation.
"Like" us on Facebook or subscribe to our blog for more upcoming events in Northern California Wine Country.